Papa Wemba's body arrives home in DR Congo
The body of Papa Wemba, one of Africa's best known singers, has arrived back in the Democratic Republic of Congo after his death on Sunday in Ivory Coast.
Hundreds of people were waiting outside Kinshasa's airport for the body's arrival.
An all-night concert has been held in his honour in Abidjan, the city where he collapsed and died on stage.
He is due to be buried on Tuesday after lying in state in a stadium in DR Congo's capital, Kinshasa, on Monday.
Government officials and diplomats will attend a memorial service for the singer at the airport before the body is taken to a morgue, reports the BBC's Poly Muzalia from Kinshasa.
Papa Wemba, who died aged 66, was considered one of Africa's most influential musicians of his generation.
He pioneered modern Congolese soukous music, which spread through the continent.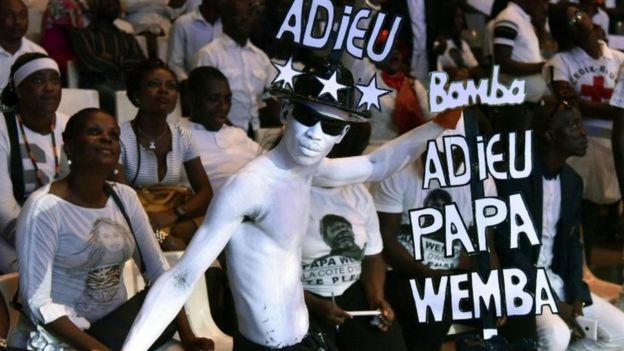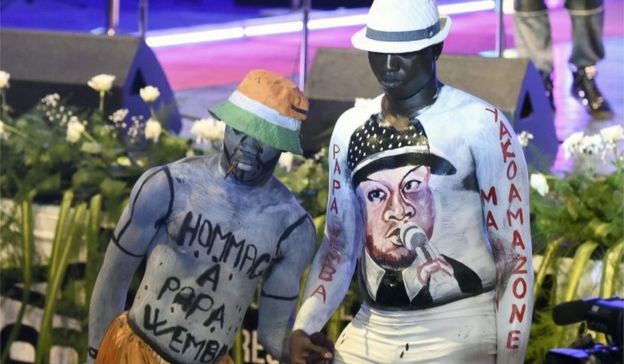 Many of Africa's top musicians have paid tribute to Papa Wemba, including Cameroon's Manu Dibango, who described him as the "voice of Africa".
Ivory Coast's Culture Minister Maurice Bandaman said at a memorial service before the body left that "an artist never dies… Papa Wemba is dead, and now [he is] even greater than before," reports the AFP news agency.
The BBC's Tamasin Ford in Abidjan says most of the audience at the all-night concert were dressed in white as a mark of respect.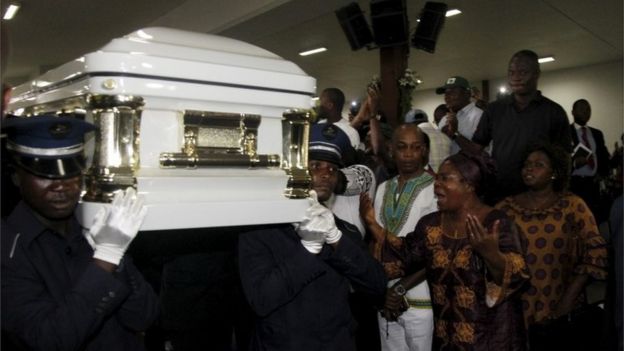 Papa Wemba's wife and his entire entourage were there, and his daughter read out a memorial prayer.
Performers included Ivorian stars Magic System, Meiway, Espoir 2000, Zouglou Makers and members of his Viva La Musica group, who were on stage with him when he died.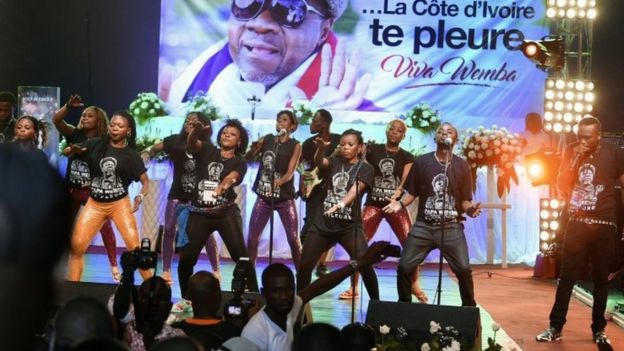 Source: BBC